The Gippsland Coast Accommodation Search
For Cheap, Luxury or Discount Hotels around The Gippsland Coast
Welcome to the best accommodations in and around the Gippsland Coast in Victoria, Australia. Here are some of the most recommended accommodations that cater to various budgets and preferences.
1. The Beach Retreat - Located in Inverloch, The Beach Retreat offers modern and spacious rooms with stunning beach views. Guests can easily access the beach and enjoy the scenic beauty of the area.
2. Bairnsdale International - This motel/hotel is situated in the heart of Bairnsdale town and offers comfortable and affordable accommodation. The rooms are well-equipped with all essential amenities and the hotel has a pool and spa for guests to relax in.
3. Bruthen Inn Hotel - This charming hotel is located in the small town of Bruthen and offers a unique and cozy atmosphere. Guests can enjoy local cuisine at the hotel's restaurant and have a relaxing stay in the beautiful countryside.
4. The Riversleigh - This boutique hotel is situated in the heart of Bairnsdale and offers a luxurious stay for guests. The rooms are elegantly designed and equipped with modern amenities. The hotel also has an on-site restaurant serving locally sourced produce.
5. 90 Mile Beach House & Villas - Situated in the beautiful Gippsland region, this accommodation offers spacious and comfortable villas for families and groups. Guests can enjoy direct access to the beach and the property also includes BBQ facilities and a children's playground.
6. Gippsland Lakes Escapes - If you are looking for a holiday home or self-contained accommodation, Gippsland Lakes Escapes offers a range of options to cater to your needs. From lakefront homes to cottages in the countryside, the company has something for everyone.
7. Waterfront Retreat at Wattle Point - This eco-friendly retreat is located on a peninsula surrounded by the Gippsland Lakes. The property offers a range of accommodations including luxury villas, cabins and campsites. The retreat also has a range of amenities including a pool, tennis court, and boat hire.
These are just a few of the many wonderful accommodations available in and around the Gippsland Coast in Victoria, Australia. Whether you are looking for a luxurious stay or a relaxing beach getaway, there is something for everyone in this beautiful region.
This is the worlds leading discount accommodation cross search engine

save up to 80%


This is the same set of services most travel agents use, Free to bookmark and share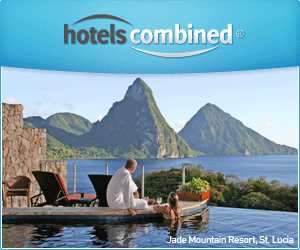 This is the site for The Gippsland Coast Victoria . Are you searching in the right Australian Region?
MOVE PORTAL